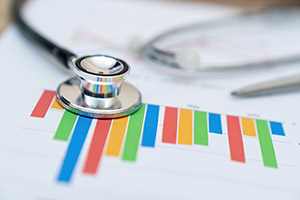 Obviously, the health and safety of your employees and their families is the top priority. Beyond that, however, lenders and borrowers in the healthcare space should be thinking about how they are handling the situation vis-à-vis one another. Below are questions intended to get lenders and borrowers thinking about various issues surrounding COVID-19 and how those issues may impact the lender-borrower relationship. Although a number of the questions below are from a lender's perspective, it is nevertheless helpful for borrowers to understand what their lenders may be thinking as both navigate through these unprecedented times. Some of the questions raise significant employment and labor law issues.
Will the borrower be drawing down on revolvers or similar debt pieces to create liquidity in light of the uncertainty COVID-19 presents? Borrowers may seek to capture as much liquidity as possible in this environment. A lender should know if that is the case, and further consider how such actions may implicate financial covenants contained in loan documents.
Has the borrower had any COVID-19 cases at its facilities? Understanding a borrower's current situation can help determine strategy going forward.
What specifically has the borrower done to address infection risk (work from home, staff reduction, etc.), and are those sufficient? Borrowers (and lenders) should be implementing strategies to prevent the spread of infection and should monitor to determine if the strategies work.
What risks may the borrower have as a result of the protocols put into place to reduce COVID-19 exposure (e.g., reduced workforce, or a workforce that works from home)? This is an important consideration because, for example, a reduction in workforce could lead to an increased risk that something could go wrong at the workplace, and thus increase the risk of lawsuits against the borrower. It is also important to understand whether protocols in place may impact insurance coverage (e. g., reduced security or other similar workforce; temporary shut down). Moreover, protocol risks could create situations that result in defaults under loan document covenants.
Does the borrower's insurance coverage include business interruption insurance? Both the borrower and the lender should consider whether insurance coverage exists to help alleviate a potential shut down.
Has the borrower experienced any disruption in its supply of medications for patients or protective gear for patients and employees? Supply-related issues may directly impact a borrower's ability to service patients and protect patients and employees. Lenders and borrowers are best served understanding the entire situation.
Will the borrower shut down for any period of time? A lender and borrower should consider whether a temporary shut down impacts any loan document covenants between them, or insurance coverage.
Do any force majeure clauses in the loan documents cover the COVID-19 situation? Borrowers and lenders should consider if their current loan documents cover the situation and prevent default.
Will the borrower be able to continue to meet contractual reporting requirements given potential reduction in workforce? A lender in this environment may naturally want additional information concerning the borrower and its finances. Can the borrower supply such information under the circumstances and in light of protocols that may include a reduced workforce?
Are current reporting and projections sound? To the extent a borrower provided a lender reporting or projections under the loan documents, the parties should consider whether they should be supplemented due to the impact COVID-19 has had on markets and the industry.
How is the borrower's overall business impacted? Are elective procedures being put on hold having an impact on financials? Is this an opportunity for the borrower? It is anticipated that healthcare facilities may be overwhelmed by COVID-19 patients. A borrower's profitable elective procedures (i.e., procedures that are not medically necessary) may be put on hold for fear of infection, which could impact a borrower's financials. Borrowers not experiencing these problems should consider whether there are opportunities to increase revenue in this environment.
Has the borrower or lender considered an out-of-court or in-court restructuring? Difficult but previously manageable fiscal challenges at a healthcare facility may accelerate in times like these. A restructuring that was once a long-term goal may be an issue to address now. In our experience, the sooner parties openly address restructuring options, the better it is for everyone involved.
Among the understandable panic, anxiety, and bad news out there (including the "it's-going-to-get-worse-before-it-gets-better news"), we are here to help lenders and borrowers alike.